Help us #LightUpTheTarn
We are delighted to have a wonderful mix of stall holders coming along to our Lan-Tarn Fest on Thursday 16th November. Check out our list below:
Hot drinks will be available in the Outpatients cafe and we are delighted that Potters Gourmet Grill will be coming along selling lovely hot winter food.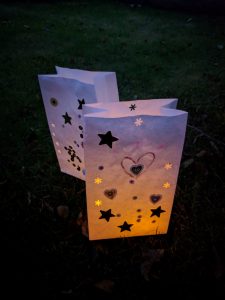 There will be the opportunity to buy and decorate your own Lan-Tarn and take part in the event in the Laying of the Lan-tarns, helping us create a giant symbol of love and hope.
There will be other fun items to buy to help us light up the evening along with entertainment. It promises to be a fantastic, uplifting event for all the family, we hope you can join us.
For more information click here
*We will not be using Sky Lanterns at this event, all Lan-Tarns will remain on the ground*