Fundraising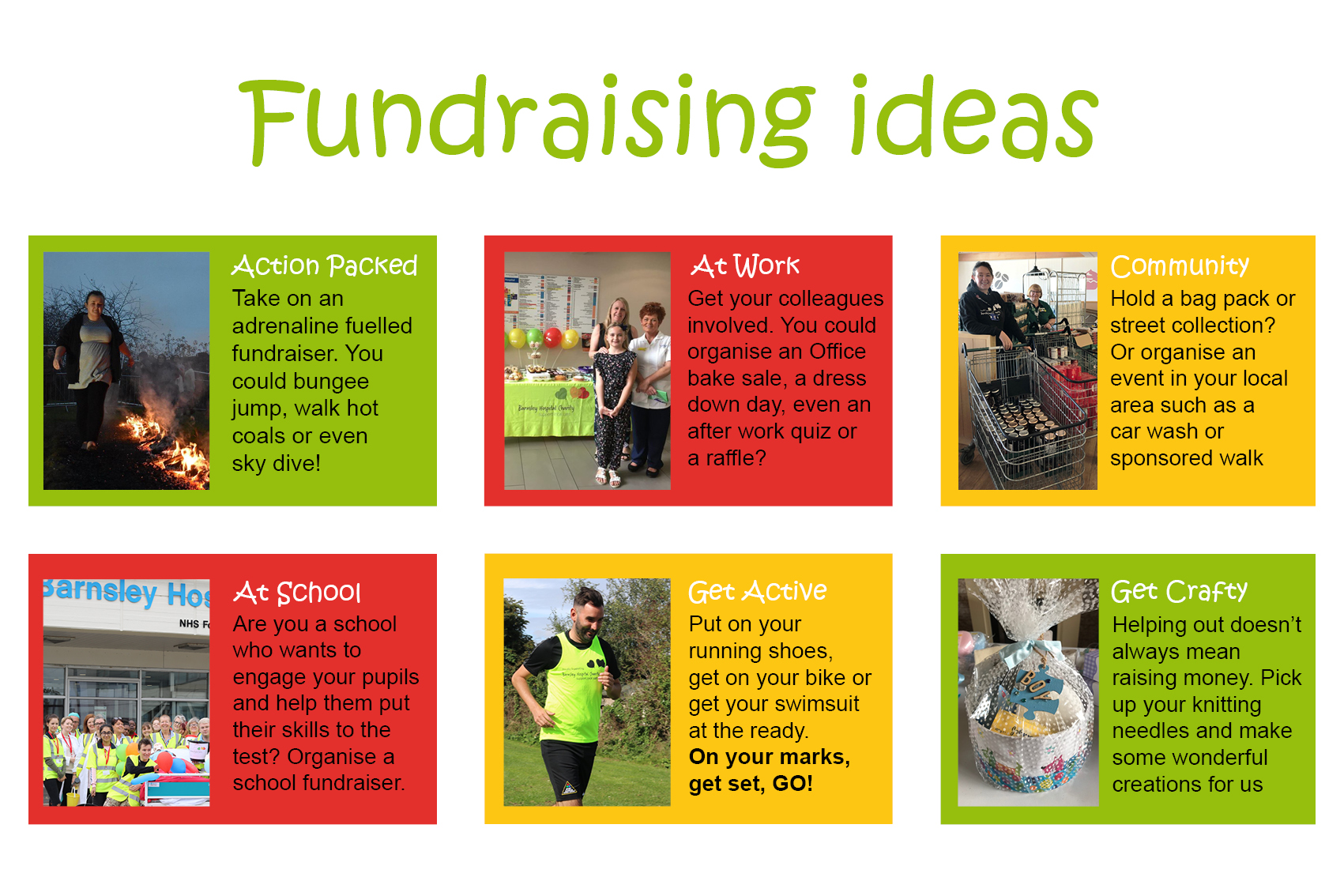 Without your fundraising, we simply couldn't continue providing vital support to our patients. If you're thinking about fundraising for Barnsley Hospital Charity, we are here to support you. Give us a call on 01226 431650 to have an informal chat about your idea!
Our Top Tips
Play to your strengths
Think about what you are good at and what you enjoy doing, this might help you to come up with a really good fundraising idea, without having to create lots of extra work for yourself!
Ask your friends and family to help
Don't be scared to ask your friends and family for help and advice. They may have contacts that can help you, or they may be able to help promote your fundraiser at there place of work.
Shout about it
Be loud and proud and tell everybody, including us, what you are doing and why. Create your own Facebook event page, use Twitter, Instagram it!  Read our Social Media – Hints & Tips for ideas.
Match Funding
Ask your employer if they have a Matched Funding scheme. If they do, they may be able to match your fundraising pound for pound, meaning you could double your total instantly!
When In Doubt, Ask!
No question is a silly question. Don't be afraid to contact the charity if you have any worries or need any support, we are happy to help!
Don't Forget…
As an NHS charity, we need to know who is fundraising in Barnsley Hospital Charity's name. Please complete a Fundraising Form, this will enable us to support you in the best way possible.
Fundraising Inspiration
Below are just some of our amazing fundraisers and the ways they raised money!
Downloadable Documents