Our Make a Memory Appeal is a £300,000 appeal to transform our Care of the Elderly Ward at Barnsley Hospital.
Your donation can help to transform our care of the elderly ward by providing a homely, calm and relaxing environment which supports all patients particularly those with dementia.
We want to provide an environment that goes over and above – with a less clinical, more homely and welcoming space. The transformation will provide bright, calming and relaxing areas which promote social interaction, independence and mobility.  For patients with dementia this will mean a better experience of being in hospital.
Why we are focusing on our patients with dementia
There are currently over 2,000 Barnsley people with a diagnosis of dementia (including over 80 people between the age of 30-64)
One in six of us will develop dementia by the time we reach our eighties, chances are that you or someone you know has been affected by the condition
There are 850,000 people with dementia in the UK, with numbers set to rise to over 1 million by 2025. This will soar to 2 million by 2051
Dementia is not an inevitable part of ageing
Dementia is caused by diseases of the brain
Dementia is not just about losing your memory
People can still live well with dementia
Nearly half of all people with dementia experience symptoms of depression
For many patients with dementia being in hospital can feel a very sad and anxious time as it is different to their day to day routine
Why your support makes a difference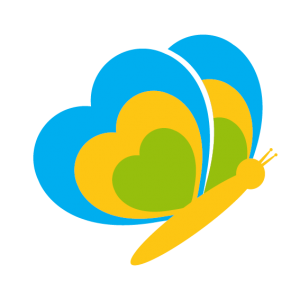 Your support will help us transform our ward and make a real difference for patients with dementia. The ward supports over 1,100 patients each year.
We will use tried and tested research and practice with the careful use of colour and design, specifically to help patients with dementia to easily navigate their way round the ward and feel more comfortable. We will also help in supporting other patient pathways such as the Emergency Department to ensure patients have the experience throughout their stay.
When you're living with dementia, everything can be different. Your support will give patients the confidence to be independent and help them to take part in social activities.
Standing in the shoes of a patient with dementia can mean a line on the floor is a barrier to leaving or entering a room or a shiny floor can look to be wet and slippery. Signs can be confusing and difficult to understand. These things can stop patients in their tracks and prevent them from wanting to move from their hospital beds. If patients with dementia lose their independence it can sometimes be impossible to regain it, making it much harder to get well, with your support we can help stop that happening.
What your donation will fund
We will work closely with patients and families to choose the design and equipment which makes the biggest difference to a person with dementia
We will create three purpose-designed areas including: café, activity and family areas
Bays and bedrooms will be painted in different colours with co-ordinated furniture to help patients find their way back to their beds
Improved use of signage and bespoke flooring which helps to prevent slips, trips and falls for patients with dementia who are often at increased risk of this                                     
What is dementia?
Dementia is a syndrome (a group of related symptoms) associated with an ongoing decline of brain functioning. This may include problems with:
memory loss
thinking speed
mental sharpness and quickness
language
understanding
judgement
mood
movement
difficulties carrying out daily activities
Alzheimer's disease is a type of dementia and, together with vascular dementia, makes up the vast majority of cases.
People with dementia can become apathetic or uninterested in their usual activities, or may have problems controlling their emotions.  They may also find social situations challenging and lose interest in socialising. Aspects of their personality may change.
A person with dementia may lose empathy (understanding and compassion), they may see or hear things that other people do not (hallucinations).  Because people with dementia may lose the ability to remember events or fully understand their environment or situations, it can seem as if they're not telling the truth, or are willfully ignoring problems.
As dementia affects a person's mental abilities, they may find planning and organising difficult. Maintaining their independence may also become a problem.  A person with dementia will therefore usually need help from friends or relatives, including help with decision making.
If you would like to support our Make a Memory Appeal, please get in touch on 01226 431650 to tell us what you are going to do – whether this is fundraising or a donation – and let us know how we can help you.