Meet the Team
We are a small fundraising team of two staff members who will support you with your fundraising. Our work covers all areas of the hospital from antenatal to end of life care. We also manage fundraising activities and events alongside our team of volunteers to help raise vital funds.
The Fundraising team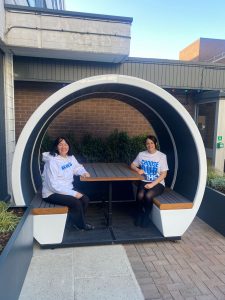 Name – Jane Mills
Role – Charity Development Manager
Jane is passionate about developing our charity to make a lasting difference to the lives of those we love – our patients, staff and volunteers by creating opportunities to work with charitable trusts, major donors and local and national businesses.
Jane leads on planning our capital appeals and developing our fundraising strategy to provide a range of activities and equipment which is over and above that which NHS funding provides.
Name – Kerrie Hyland
Role – Fundraising Admin Assistant
Kerrie is passionate about engaging with the community, whether this is posting on Facebook and communicating with our supporters or getting out and about in to the community.
Kerrie supports our donors with their fundraising activities as well as managing the charity social media activity and engagement. Creating graphics and designing logos and merchandise is what Kerrie enjoys, alongside getting involved in the planning and running of charity events to raise vital funds for Barnsley Hospital Charity.
Charity Volunteers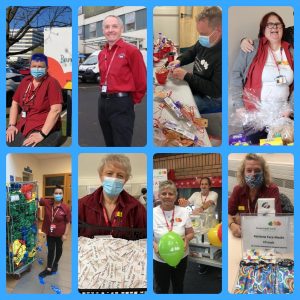 Name – Our amazing volunteers
Role – Fundraising Volunteer
Our charity volunteers are at the centre of what we do. They are the ones who pop on their charity t-shirts and pick up their collection buckets to raise thousands for our patients and staff.  Our volunteers attend all of our events and ensure they can go ahead safely by manning stalls, hosting raffles and tombola's and marshalling.
Thank you for all your work to support the charity.
We look forward to supporting you in fundraising for our charity. Your donation can benefit all patients and staff or a specific fund such as our Make a Memory Appeal, The Well, Neonatal, or a specific Ward/Department. Please email us on barnsleyhospitalcharity@nhs.net or phone us on 01226 431650 we are more than happy to help!