Lan-Tarn Fest & Grand Opening of new Neo Natal Unit
Thursday 8 November 2018 @ 2:00 pm

-

7:00 pm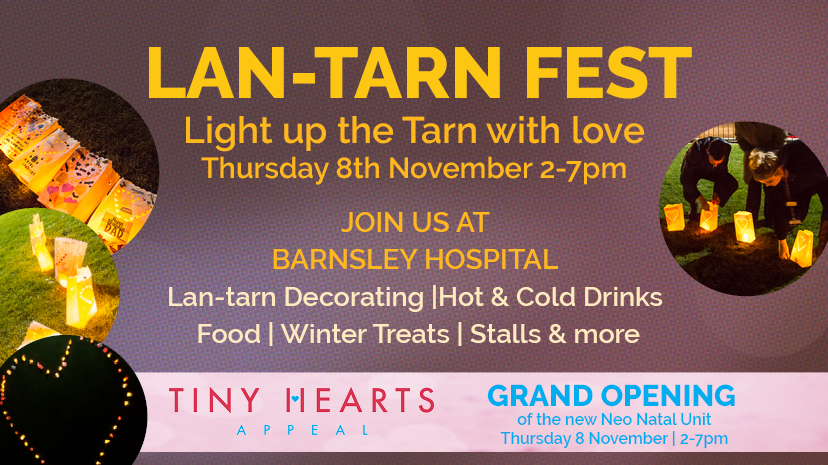 We are delighted to launch our second Lan-Tarn Fest which is being held here at Barnsley Hospital! The Lan-Tarn Fest & the Grand Opening of the Neo Natal Unit will be held on Thursday 8th November and will be situated at the front of Barnsley Hospital from 2pm until 7pm.
This wonderful, winter event celebrates love, life and hope for people in and around Barnsley. This year we will see Lan-Tarn Fest paired with another very special event, the opening of our new Neo Natal Unit!
On the day you will be able to lay a lan-tarn as a dedication to a loved one you have lost, in celebration of recovery or successful treatment, you may even simply wish to decorate a lan-tarn as a symbol of hope or to make a special wish.
** Online booking of our Tours is now closed**