We're on the 'hunt' for Easter Tombola prizes
Our Tiny Hearts Fundraiser Beryl, is running an Easter Tombola. She needs donations of Easter Eggs, Easter chocolate/sweets and Easter themed gifts. You can help Beryl and Barnsley Hospital Charity with this campaign.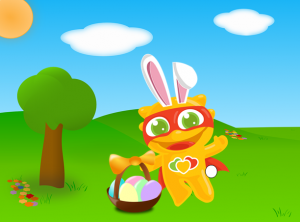 Beryl has raised a phenomenal amount of money, almost £3000, over the last two years for Tiny Hearts Appeal.
She is always on hand to help with the Tiny Hearts Appeal and Barnsley Hospital Charity event's so we would love to support this Easter Tombola in any way possible.
Get in touch
If you would like to help us, please contact us on 01226 432307.