Rainbow Running
It's been a busy few days at the Charity: drum roll please! The Rainbow Run is coming! After the tremendous feedback from last year's Run, we have organised an event for 2015. Again the run will be held at Locke Park, and If you didn't already know, the charity run is a fun and competitive jog, sprint, or gentle walk through coloured paint.
There are two events, a 1K race and a 5K, but it's not all about running, so don't worry if you're currently looking down at your knees and thinking they might not be up to the task! The event is fun and suitable for the whole family, so bring your bring your partner, your children, your granny or your granddad, and you can even bring your dog along to take part in this colourful race and help us paint the tarn'!
A little bit about the run: after registration you will be given your race number, which MUST be attached to your clothing and visible at all times. Once the race has started you will run the through a course of colour stations, and at each point paint will be 'liberally' sprinkled over you. Don't worry; the paint is totally harmless to your skin, hair, clothing and the environment too. A quick bath, shower or even a bit of hosing off in the yard will set you correct and present. Just take off your shoes before you get in the house! As for the environment, the paint will wash away with the next rainfall – and as were in Barnsley we know there's going to be some rain!
Raising sponsorship is essential for the Rainbow Run, after all, it's nice to have support from your friends and family but raising money for Barnsley's most important charity is important, right? If you're 16 or older and you manage to raise £50 sponsorship you'll win an official Rainbow Run t-shirt and if you're under 16 and raise above £10 you'll win a children's Rainbow Run t-shirt. You will also be given at registration a free rainbow run sweat band!
Rainbow run T-shirts are up for sale at a promotional price of £3.50 in the charity office based at Barnsley Hospital, but you might want to come and grab one quickly as the price will rise to £5 at the event!
So what else can I say? This week in the office, I have been looking for some more events that the Charity Team could attend, I did a lot of research and stumbled upon lots of music festivals, running events, galas and fares which all looked like good fun to go along to! What I want to know is do YOU have any ideas for events we could attend? We're looking to broaden our horizons and get out into the community, even further than Barnsley, and spread the word of the Charity!
Will we be seeing you at our future events? Keep an eye on https://www.barnsleyhospitalcharity.co.uk/events/ for more updates!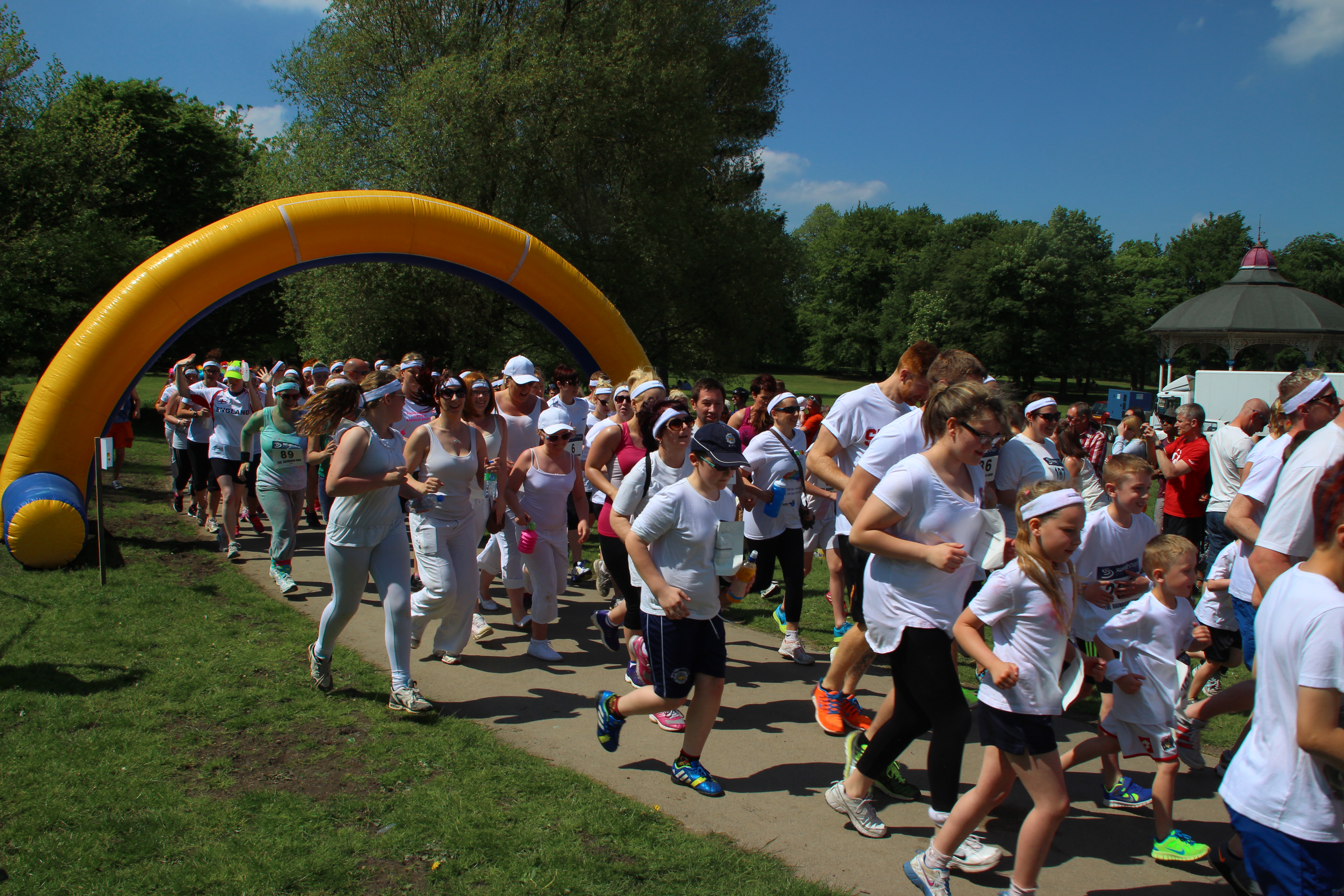 By Rebecca Louise Nicholson