A typical Wednesday at Barnsley Hospital Charity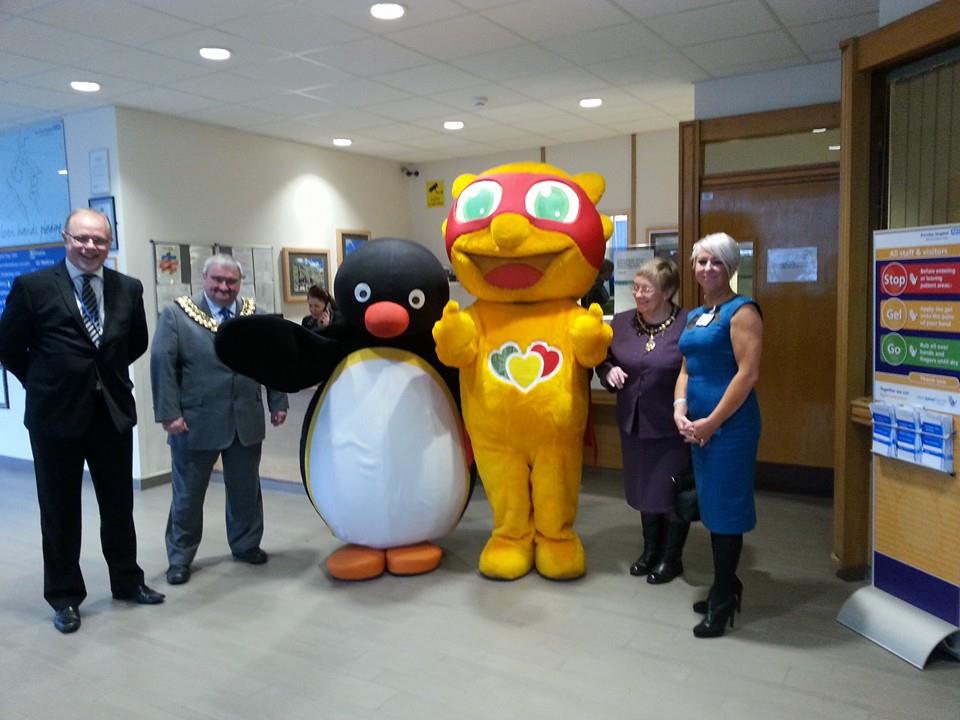 After working at Barnsley Hospital Charity every Wednesday for a good couple of months now I feel like we have a good idea of what a 'typical' day in the life of a charity is like. To be honest I'm not a massive fan of the word 'typical', it sounds a little boring and routine.
Most days do start the same, we get to the office, ditch our coats and log onto the computer and wait to see what's in store for the day. Not long afterwards, our fundraising manager Katie arrives and, after a bit of a gossip, we discuss what we'll be doing all day. So far we haven't been disappointed once, nor have we had to make a cup of tea! There's always an idea to be developed, promotional activities to be implemented or someone to contact, so there's always something to think about.
Last week saw Ryan parading around the hospital in the Cheerio mascot outfit, helping to cheer up the kids on the children's wards. He may have received a few odd looks when floating down the hospital escalators but he definitely raised some smiles!
We've been involved with the Zombie Run, helping out at the event and attending a de-brief meeting to run through the event, we've been out and about around the hospital, putting up posters and giving out flyers to help promote the campaigns and we've had the chance to come up with our own ideas and put them into practice.
So if you've ever wondered what goes on in the office of a charity, it's usually quite fun, creative and a laugh, but we do get some work done too! One of the things I have learnt is that it's really great to work for such a good cause because you know that everything you do will help someone in some way, and that's a good motivation.
All in all, it's been a pretty good experience so far. Today we've been working on developing some fundraising ideas for the year 2014 – it's going to be an exciting year but we'll fill you in on that at a later date!
By Tanya Oates