Yorkshire Marathon – postponed
Sunday 18 October 2020
£30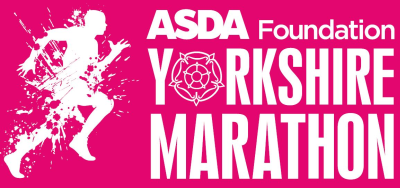 The Yorkshire Marathon is one of the UK's most popular marathons, with places selling out in five consecutive years. Demand in 2020 is set to be equally high, so we are delighted that the charity have dedicated places in this iconic race!
The Asda Foundation Yorkshire Marathon has proved a hit from day one, quickly establishing itself as a highlight of the White Rose County's sporting year. The since the inaugural event in 2013, the marathon peaks its numbers annually, as we aim to set thousands of runners off through the beautiful streets of York.
The Yorkshire Marathon has everything you need to take away a little bit of that famous Yorkshire Spirit. Take in historic sites such as the York Minster and the beautiful North Yorkshire countryside as you take to this picturesque route. Listen out for the locals who come out to give you an "EY UP!" to cheer you along.
The Yorkshire folk aren't the only ones making the noise. An abundance of spectators from across the world will cheer you along the route straight back along University Road to finish in all your pride and glory.
Remember: it's tradition to "do the Y" as you cross the line! Yorkshire, Yorkshire, Yorkshire!
Take home that hard-earned medal, knowing you've conquered those 26.2 miles. Whether you're topping your time or just looking to cross the finish line, the Yorkshire Marathon is the perfect experience for amateurs and athletes alike.
Described by the Daily Mirror as the Number 1 Alternative to the London Marathon and by the Guardian as a course on which to smash your PB, this race has written its own place in the UK running calendar.  Achieve a coveted personal best or simply be spurred on by great support and entertainment around the route – the Yorkshire Marathon has all the ingredients to make this an unforgettable experience.
If you would like to take part in this event and help us raise vital funds for the charity, please get in touch on 01226 431650 or email us on barnsleyhospitalcharity@nhs.net . Registration for this event is £30 with a target sponsorship of £300