Jack's reason to support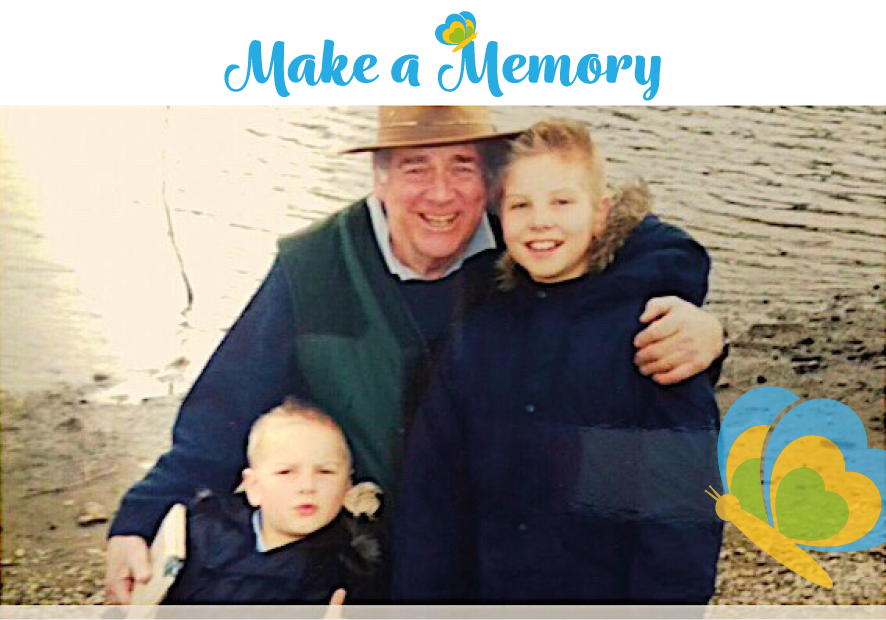 We spoke to Jack recently, who has chosen to become one of the 200 for £200 supporters for our Make a Memory Appeal, in memory of his granddad. Jack's granddad, Ian, was diagnosed with dementia and Alzheimer's.
'The hardest thing I found with my granddad's illness was the forgetfulness and the unresponsiveness. When we used to see him on the ward and in the care home, he glared blankly at the wall for hours, a shell of the man he once was. At first he used to try repairing the lifts (which was his occupation) thinking he was still on a job, eventually he stopped doing that and he used to sit for hours on end with no movement.
The care my granddad received in all honestly was excellent, he was very well looked after and the environment on the ward he was on was exceptional. To make our experience a little better, I would have liked there to be a quieter zone for us to spend time with him. There can be a few interruptions from other patients and it could become very loud making it hard to spend quality time as a family.
I chose to support the Make a Memory appeal, by running the Sheffield Half Marathon, as I believe when somebody is diagnosed with dementia, they never stop being themselves. They just need help and support to carry on living as close to an ordinary life as possible'.
We want to provide an environment on Ward 19, that goes over and above – with a less clinical, more homely and welcoming space. The transformation will provide bright, calming and relaxing areas which promote social interaction, independence and mobility💙