Kate leads the way for The Well at Great North Run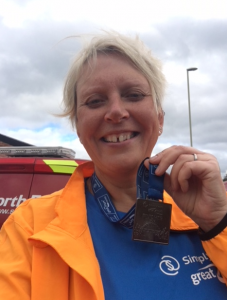 Lead Complementary Therapist at The Well for Wellbeing, Kate Cadwell is taking to the streets of Newcastle to raise much needed funds for The Well.
The Great North Run is the largest half marathon in the world, taking place annually in North East England each September. Kate will take on the 13.1 mile route for the second time and is hoping to beat her personal best.
Why has Kate chosen The Well?
As Kate is the Lead Complementary Therapist at The Well, this is the reason she has chosen to raise funds for this wonderful cause. The Well at The Core is a service for people affected by cancer in Barnsley, providing six free beauty and complementary therapies for both men and women. Therapies are delivered by appropriately trained, skilled and experienced practitioners who offer a range of therapies which promote health and well-being. Although partly funded by the government, this funding does not cover the full cost of keeping this service running therefore The Well also heavily relies on the donations received from their local community. Therefore, Kate has decided it is her turn to act!
Kate said "After only running for 3 years, in 5 weeks time I will be undertaking the famous Great North Run, alongside Mo Farrar (I wish!)  for the second time! This massive event in the running calendar is undertaken by many hoping to raise a few pounds for their chosen charity, so this year I have chosen The Well."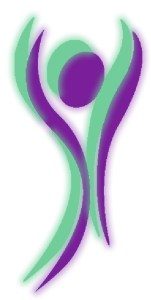 "As a therapist at The Well for Wellbeing at The Core, I know how much support it provides for patients in Barnsley who have had a cancer diagnosis. Providing therapeutic support from diagnosis, through treatment & beyond the Well is a safe space for patients to come, relax and leave their worries behind, whilst our expert team of therapists offer treatments and self help support to allow them to live as normally as possible during what can be a very traumatic time. Partially funded by the NHS/CCG it would be great to contribute to the running of this much needed & well used service."
"Running 13.1 miles is no mean feat for me, so please donate to help keep me going… every little helps!"
If you would like to sponsor Kate and help raise vital funds, you can visit her Just Giving page here.