Local Asda provide token support for The Well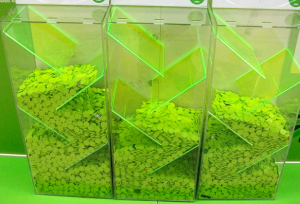 The Well for Wellbeing at The Core have bagged the opportunity to win the Asda Green Token Scheme.
The scheme runs for three months and The Well will face two other competitors to receive the most tokens from Asda shoppers. The winner receives £500 towards their cause. Alison Spencer, who works in Cancer Services said 'The chance to win £500 truly will make a difference to our patients. It will enable us to continue to offer physical, emotional and psychological support for cancer patients from diagnosis through treatment and beyond'.
The Well at The Core is a service for people affected by cancer in Barnsley, providing six free beauty and complementary therapies for both men and women. Barnsley Hospital Charity administer all donations to The Well who's service make a real difference to people of Barnsley at a very difficult time in their lives.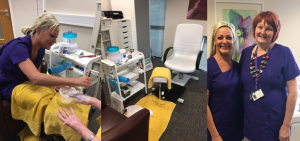 So if you're popping in Asda any time soon, support The Well and pop your green token in our box.