Local lads take on Castle Howard Gauntlet for Tiny Hearts Appeal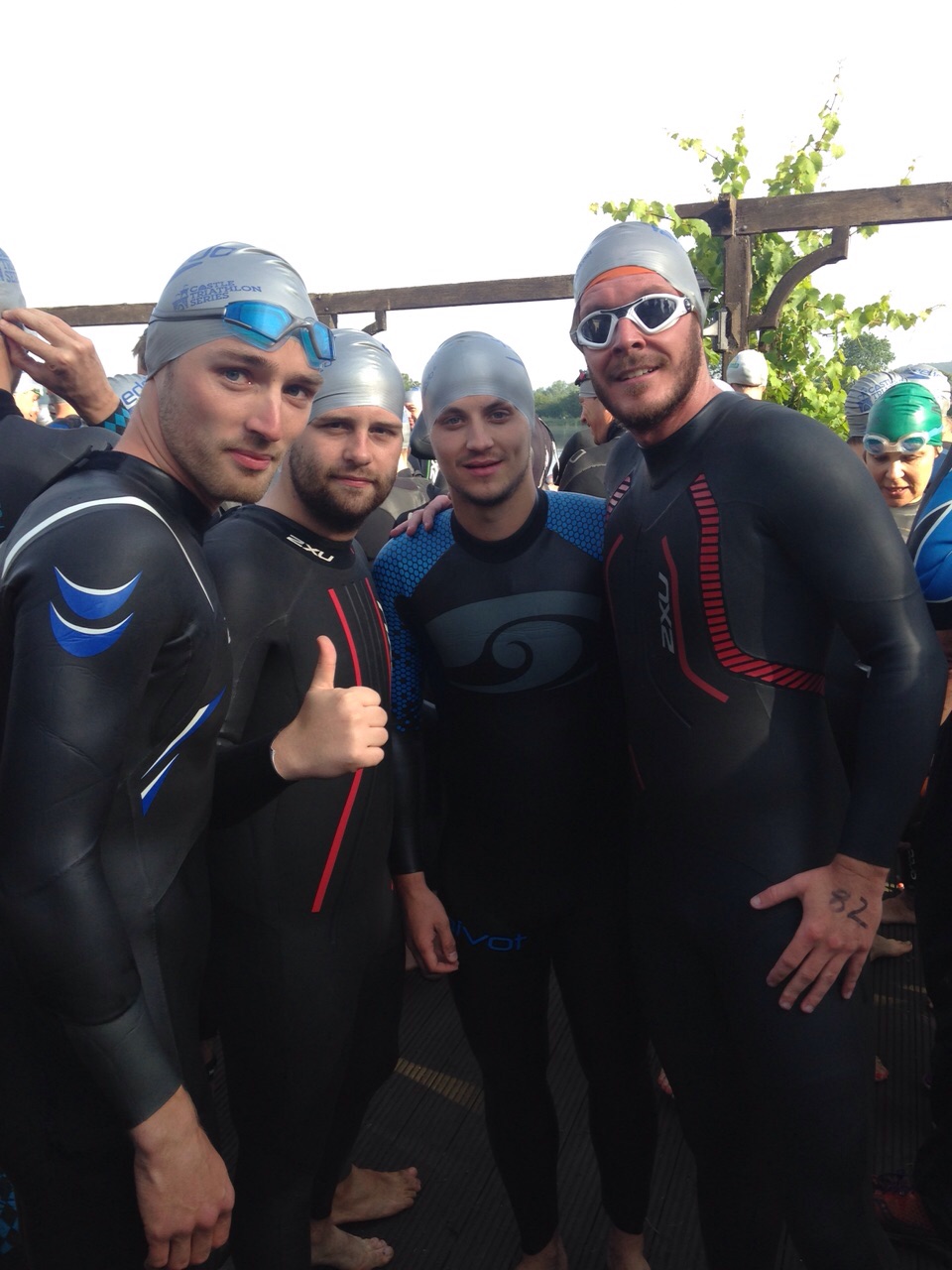 Four local lads have raised in excess of £1,500 pounds between them in aid of Barnsley Hospital Charity's Tiny Hearts Appeal.
Scott Copeland, Matthew Hanwell, Mark Cassell and Ben Hall have been taking part in several fundraising challenges over the previous months to raise awareness and support for the appeal. However, Sunday 26 July saw the team complete the big finale – the Castle Howard Gauntlet triathlon. Although they still have donations arriving, they've so far raised a staggering £1,554 for the appeal.
The Tiny Hearts Appeal is a campaign which launched last September, and aims to raise £1 million to support the development of a brand new, state of the art Special Care Baby Unit which will be situated alongside the Barnsley Birthing Centre. The new unit will enable the care team to adapt to each individual baby and their complex needs much more fluidly than before.
Scott says:
"Mark is a charge nurse at Barnsley Hospital and he told us about the appeal. We wanted to raise funds for a local cause where people can see where and how the money is being spent and the impact on people in our town.
"It was a huge challenge, with very long distances that are difficult to complete in training because of the time it would take."
Scott added:
"The Sunday before the event I'd been away with my family, it was the last opportunity to do a big training session before the event. The other lads were out on a team training session, so I actually cycled the whole 80k back whilst the family drove."
The Gauntlet challenge saw them complete a 1.9km Castle Howard lake swim, a 90km bike and a 21km off-road run at the stunning venue. In the lead up to the event they were quite concerned in case they injured themselves or had bike troubles, but the day went well with no issues.
In order to prepare for the challenge, the team began training in January, Mark says:
"If we'd been doing it on our own I think it would have been a lot harder. We did a lot of training before and after work, and we incorporated team training days and used Strava, a mobile phone app to compete and motivate each other. To train for the lake swim we used the outdoor swimming area at Pugneys Country Park."
All four completed the race in admirable times, with Mark even coming in 39th place out of around 200 participants.
Steve Wragg, Chairman of Barnsley Hospital Charity says:
"The challenges that these guys have gone through in aid of the Tiny Hearts Appeal is incredible. They were tough and physically demanding, not for the faint hearted and they've risen to that challenge and raised a fantastic amount for the charity.
"It can't have been easy training for something so challenging, especially working full time and training for these types of distances. I'd like to personally congratulate them and say thank you."
Upon completing the course, the team were met with huge cheers from family and friends who showed up on the day to support them.