Challenge 100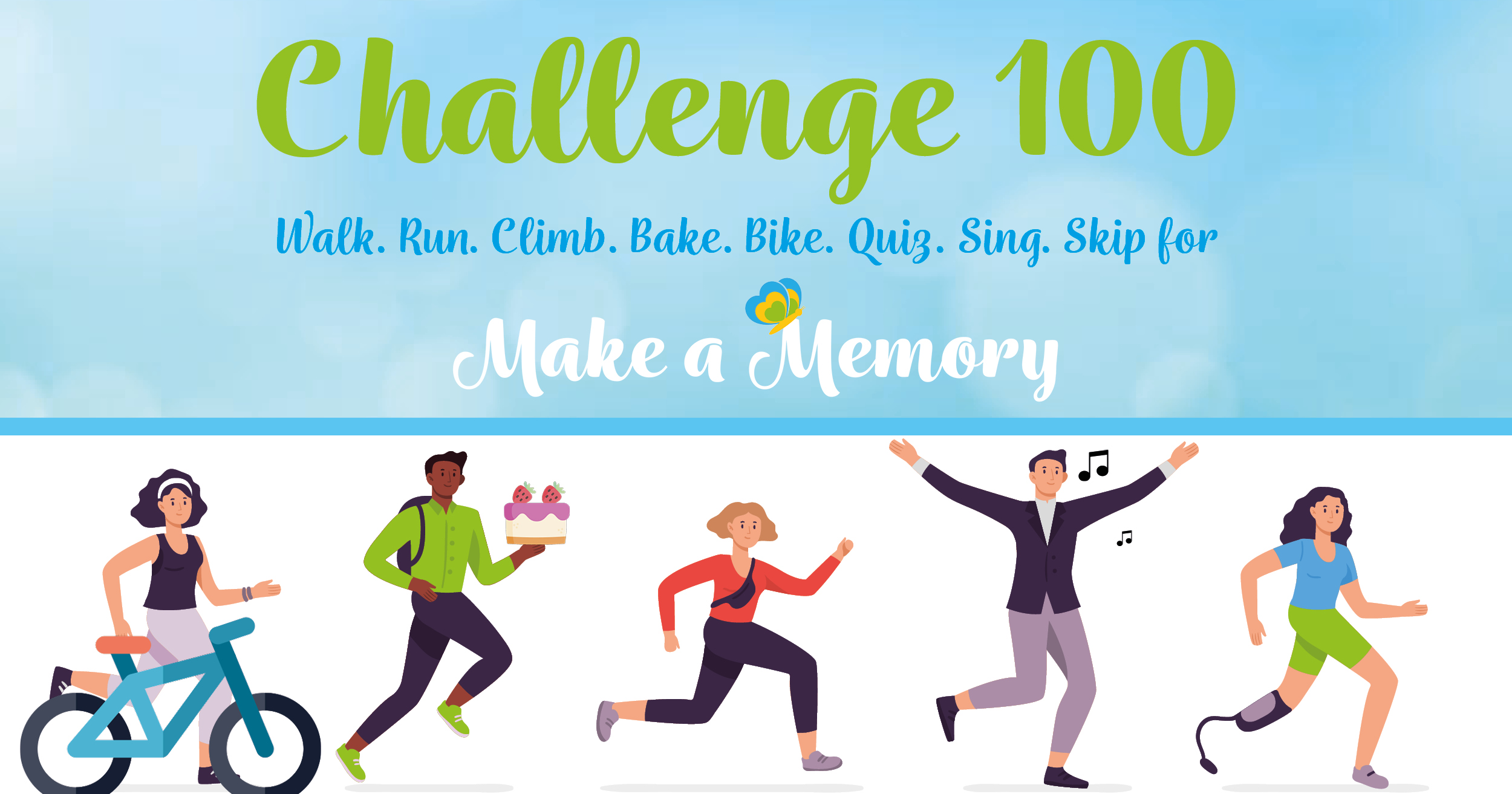 We are excited to have launched our new appeal – Make a Memory. It will see us transform our Care of the Elderly ward by providing a homely, calm and relaxing environment which supports all patients particularly those with dementia💙
To give us a head start in raising funds for this amazing appeal, we have now launched our Challenge 100 fundraiser. Dementia is an umbrella term for over 100 different types of diseases & symptoms with this in mind, we're launching Challenge 100!🏃‍♀️
Walk. Run. Climb. Bake. Quiz. Sing. Skip.
Choose your activity and multiply it by 💯.  You can raise the funds in any way you wish, as long as it's safe and legal of course!
Walking? You could walk 100 miles in a month
Running? Pop on your shoes and run 100 times
Baking? Bake 100 cupcakes and sell to family and friends
Skip? Do 100 laps of your garden whilst skipping
The possibilities are endless but by choosing to sign up to Challenge 100 and fundraising for our Make a Memory Appeal, you will really change the experiences our patients have in hospital💙
You can create a fundraising page here – https://www.justgiving.com/campaign/makeamemory
All you need to do is…
Get ready – get in touch to say you would like to get involved
Be steady – ask for support (if needed) to come up with a creative idea
Go – get fundraising. We're on hand to provide sponsor forms, fundraising props and support!
To sign up please click here or give us a call on 01226 431650 to discuss your fundraising and how we can help.