Fundraising
Without your fundraising we simply couldn't continue our vital support we provide and we are so grateful for your support. If  you're thinking about fundraising for Barnsley Hospital Charity, the team in the charity office are here to support you. Below are a few ideas to get you started…
Dare Devils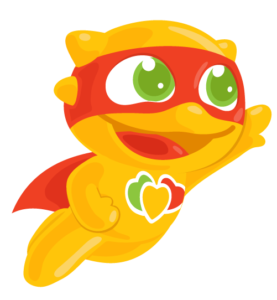 Take on an adrenaline fuelled fundraiser… you could do a bungee jump, abseil or sky dive! There are companies all over the UK who offer these types of activities. Why not give them a call today and find out how to get started! Also don't forget to keep up to date with our latest events as we may have our own events like this coming up!
At Work
Get your colleagues involved too… you could organise an Office bake sale, dress down day, after work quiz or a raffle? Maybe you can speak to your company's HR respresentative to run a competition to win a free day's annual leave!
In the Community
Are you a member of a community group or organisation…Why not hold a bag pack or street collection? Or organise an event in your local area, what about a car wash, bring n buy sale or a coffee morning
School
Are you a school who want support your British values or Business Enterprise curriculum? Why not consider a fundraiser for your local hospital to engage your pupils and help them put their newly learnt skills to the test.
Get Active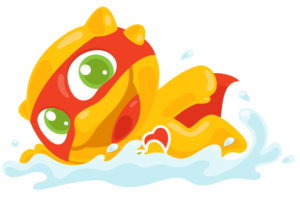 Need an incentive to get active… Pull out your running shoes, get on your bike or get your swimsuit at the ready! Get healthy and support the charity with your fantastic fundraising.
We can provide Sponsorship forms to help with your fundraising event or activity which has the GiftAid facility, this means we may be able to claim 25p in every £1 donated if the person making the donation is a UK Tax payer.
Our Top Tips
Keep it simple
Don't over complicate your fundraiser. It's better to keep your ideas simple than to take on more than you had bargained for. Sometimes less is more
Play to your strengths
Think about what you are good at and what you enjoy doing, this might help you to come up with a really good fundraising idea, without having to create lots of extra work for yourself!
Ask your friends and family to help
Don't be scared to ask your friends and family for help and advice. They may have contacts that can help you, or they may be able to help promote your fundraiser at there place of work.
Gift Aid it
Many donations can be gift aided, meaning that we can increase your fundraising total by 25% at no cost to you or the charity! Ask us for some gift aid forms to hand out to friends and family (there are exceptions, so please check out these Frequently Asked Questions – Gift Aid or chat to us about when donations can be gift aided)
Shout about it
Be loud and proud and tell everybody, including us, what it is you are doing! Create your own Facebook event page and we can share this too, use Twitter, and make posters & leaflets.
Match Funding
Ask your employer if they have a Matched Funding or Match Giving scheme. If they do they may be able to match your fundraising pound for pound (up to a maximum amount), meaning you could double your total instantly!
When In Doubt, Ask!
No question is a silly question. Don't be afraid to contact the charity if you have any worries or need any support, we are happy to help!
Don't Forget…
As an NHS charity, we need to know who is fundraising in Barnsley Hospital Charity's name. Please could we ask you to fill in a Fundraising Form. This will enable us to support you in the best way possible and  keep you legal by providing a letter of authorisation to fundraise for the charity; this acts as permission to use the charity's name and logo.
Occasionally our fundraisers have a personal connection with a particular area in the hospital and therefore request that their donation is spent on a specific ward/department. If this is the case with your fundraising, please indicate this on your Fundraising Form . If you are happy to fundraise for the charity as a whole this is fantastic as the money can then be used in high priority areas.
Downloadable Documents