200 for £200 campaign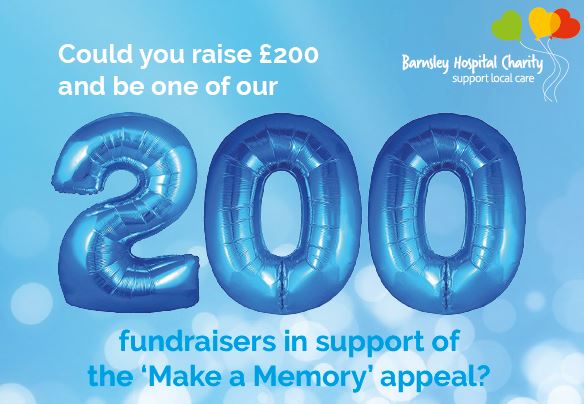 We are excited to be working up our new appeal which will launch in the coming weeks. It will see us transform our Care of the Elderly ward by providing a homely, calm and relaxing environment which supports all patients particularly those with dementia💙
To give us a head start in raising funds and to celebrate the fantastic work of our nurses and midwives; we are looking for 200 supporters to aim to raise £200 for the 200th birthday of Florence Nightingale. You can raise the funds in any way you wish, as long as it's safe and legal of course!
All you need to do is…
Get ready – get in touch to say you are one of our 200
Be steady – ask for support (if needed) to come up with a creative idea
Go – get fundraising. We're on hand to provide sponsor forms, fundraising props and support!
Give us a call on 01226 431650 to discuss your fundraising and how we can help.