Great North Run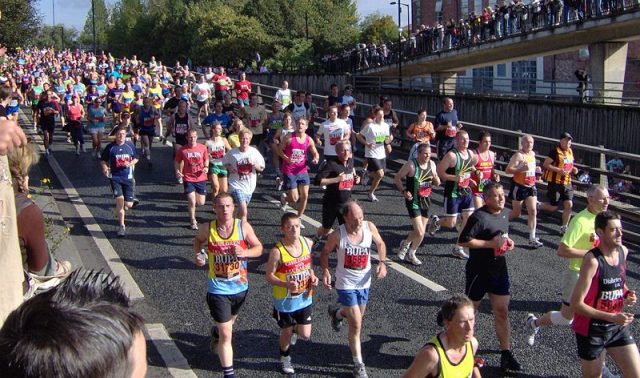 2020 is going to be a very special year as we celebrate the 40th Great North Run! This year, the world's biggest half marathon, will take place on Sunday 13 September and take runners from Newcastle to South Shields.
Starting in Newcastle upon Tyne, the 13.1 mile route takes runners through the city centre towards the River Tyne where thousands of people will cross over the iconic Tyne Bridge. From there runners will travel through Gateshead while being entertained by our Bands on the Run.
The route, lined by thousands of supporters, leads runners to South Shields where at the top of Prince Edward Road the view of the sea is one of the most welcoming sights along the whole course.
From that point there is just over a mile to go and the crowds get louder as runners make their way down the final straight towards the finish line.
If you are interested in participating in the Great North run for Barnsley Hospital Charity, please let the us know.
Registration for this event is £30 with a target sponsorship of £400.
To register your interested please call the Charity on 01226 431650 or email barnsleyhospitalcharity@nhs.net.